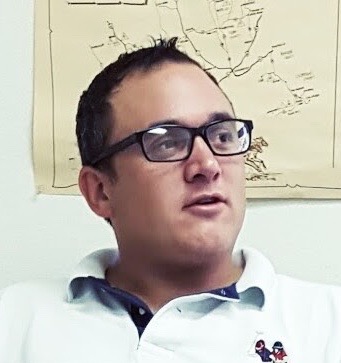 Kristoffel van de Burgt is the Director of Creative Support Alternatives in San Diego, CA. He has worked for Creative Support Alternatives in multiple roles (serving as Support Facilitator, Community Living Coordinator, Associate Director, and Director) since September 2000. 
Prior to working with Creative Support Alternatives, he worked for a New Jersey-based non-profit organization as a Direct Support Specialist in a group home setting for people with developmental disabilities. While starting his work with Creative Support Alternatives, he also filled the role of Live-In Companion, sharing a home with an individual with a developmental disability in El Cajon, California for three years. Kristoffel later worked for two years as an Accounting Associate with a local San Diego accounting firm where he honed his financial management skills. Through collaboration with Interwork Institute, he functioned as Director of a person-driven planning grant project, known as "Take Charge!"
Kristoffel received his Masters Degree in Accounting from San Diego State University and his Bachelors Degree in History from Rutgers University. He is the current acting Chair of the San Diego Supported Living Vendor Coalition and a board of directors member of the California Supported Living Network.